Since the dawn of time, young men have been drawn to the untamed wild, following an innate desire to explore and discover the illimitable wonders of creation. Heights Frontiers, The Heights School's outdoor program, pushes these same boundaries, leaving behind the confines of concrete and steel, to enter those remote and beautiful parts of the world untouched by modernity. The wilderness reminds us how to be human and allows us to return to the front country fully alive and fully engaged with reality.
This year, we will explore the Boundary Waters Canoe Area Wilderness (BWCAW) in northern Minnesota, an unmatched region of interconnected lakes and woodland teeming with wildlife. We will be paddling and swimming through clear glacial lakes, portaging across rocky boreal forests, observing wildlife in their native habitat, experiencing one of the most remote parts of our country, enjoying home-cooked meals around a fire, and sleeping under the brilliant starry Great North skies. Boys who complete trips with Heights Frontiers will develop the skills to eventually lead their own trips into the wild hinterlands of the seven continents.
July 24-July 30 (entering grades 7-9)
$1850 plus airfare.
All food and gear are included in the price.
Boys will be meeting the trip leaders in Duluth, MN, and will be shuttled to the jump-off point in Ely, MN. We will spend 5 days (4 nights) in the backcountry, with the bookend evenings spent at a campground near town. Boys in both sessions will be able to attend Sunday Mass in Ely before flying home.
In the backcountry, we will eat family-style meals cooked on camp stoves and the open fire. There will be no bathroom or shower facilities for the duration of our expedition amidst the lakes and woods. The boys will be able to shower upon returning to town, before flying home (although by that point they may have embraced the grunge!). Each day we will cover 10-14 miles and several of the days will include portaging, as we hop from one lake to the next. We will be using lightweight Kevlar canoes and never portaging more than a 1/2 mile.
Elias Naegele '10
Ext. 146, enaegele@heights.edu
A native Virginian, a lifer, and the third of five Naegele boys to graduate from The Heights, Elias first pursued his love for all things wild to Wyoming following his graduation from the University of Virginia. After a time spent guiding doctors, lawyers, and business executives on snowmobile and ATV tours in the verdant valley of Jackson Hole, Elias returned eastward, where he taught lower school Natural History, and middle and upper school math at The Avalon School outside Washington, D.C. Still scratching the interminable itch of the untrodden path, he trekked up the coast to help found Sparhawk Academy, teaching fifth-grade homeroom and engaging in the innumerable tasks required of a founding faculty member. Yet while the ancient Appalachians were never far off, the craggy peaks of the west continued to call, and Elias returned west once again, where he worked in admissions at Wyoming Catholic College.
Elias has led numerous backcountry trips, by paddle and foot, both professionally and with friends. He enjoys reading, dabbles in writing, and if not readily available, has likely ditched the pre-packaged life of suburbia for the open road on yet another adventure with his young family and trusty Irish Setter pup, Rosie.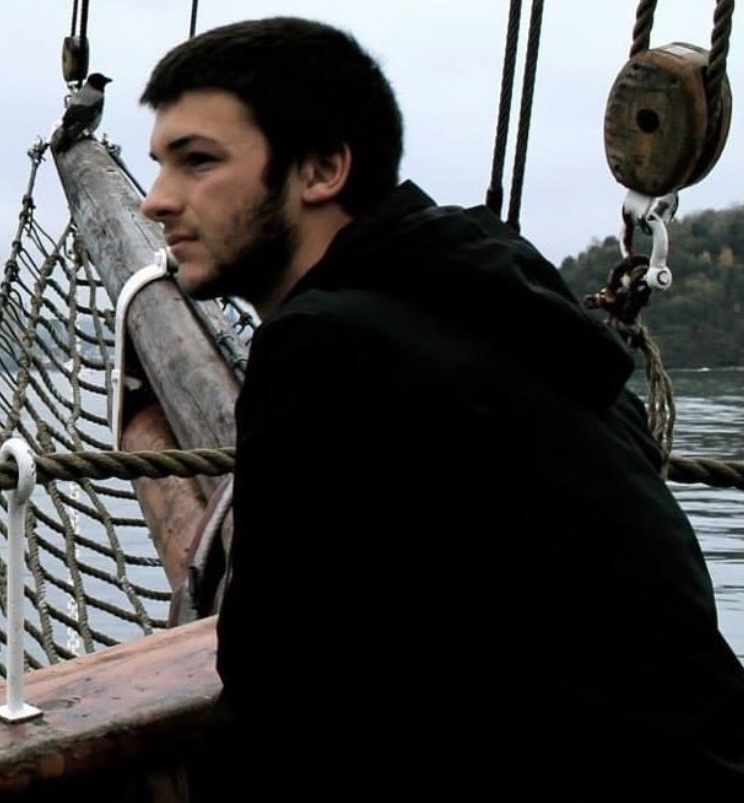 Titus Willard '13
Ext. 211, twillard@heights.edu
Fourth Grade teacher, Titus Willard, graduated from The Heights in 2013 and from the University of Dallas in 2017.  During the Fall of 2014 he studied for a semester in Rome and toured several countries in Europe.  While in Rome, he also served as a volunteer English teacher for Italian high school students. Titus's liberal arts education, both at The Heights and at the University of Dallas, has cultivated in him a passion for adventure and new cultural experiences.
An avid outdoorsman, Titus has tackled miles of the Appalachian Trail, a Summer of commercial fishing in the wild salmon fisheries of Alaska, and over 900 miles of the Mississippi River by canoe from Illinois to the Gulf of Mexico.  His studies have also increased his fascination with the liberal arts education model as well as with the arts of language and he has enjoyed teaching in the Valley for the past five years. Titus and his wife, Claire, live in Monrovia, Maryland with their three young daughters, Sophia, Katherine, and Cecilia.