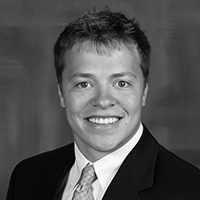 About Dave
B.B.A. Loyola College Maryland
At The Heights since 2009
Coach Mitchell was a four-year starter in lacrosse for The Heights and a two-time captain. He was a three-time Metro Independent Lacrosse League First Team selection. As a senior, Dave was president of his class, Team MVP of the soccer and lacrosse teams, and recipient of the Headmasters Award (award given to the one graduating Senior who most positively leads the class).
He went on to play for Loyola University of Maryland's club program and began his coaching career as the JV coach for The Friends School in Baltimore while they were playing in the MIAA-A.
After graduating from Loyola University Magna Cum Laude, Dave returned to his alma mater and is now entering his 8th season as The Heights School's Head Varsity Coach. He was awarded US Lacrosse "Coach of the Year" in 2011, 2013, and 2017.
Dave is also the President of Next Level Lacrosse, a club program based in Bethesda, Maryland. He lives with his wife, Emily, and daughter, Maren, in Silver Spring, MD.
Coach Mitchell and Heights Lacrosse were featured in a Washington Post article in 2015.  A former player now playing college lacrosse was quoted in the article saying this about Dave: "He cares more than anyone I've ever seen."
One parent summarized the views of many: "You should want Dave Mitchell coaching your son – he'll make him a better lacrosse player, but more importantly he'll teach him values that will benefit him throughout his life."