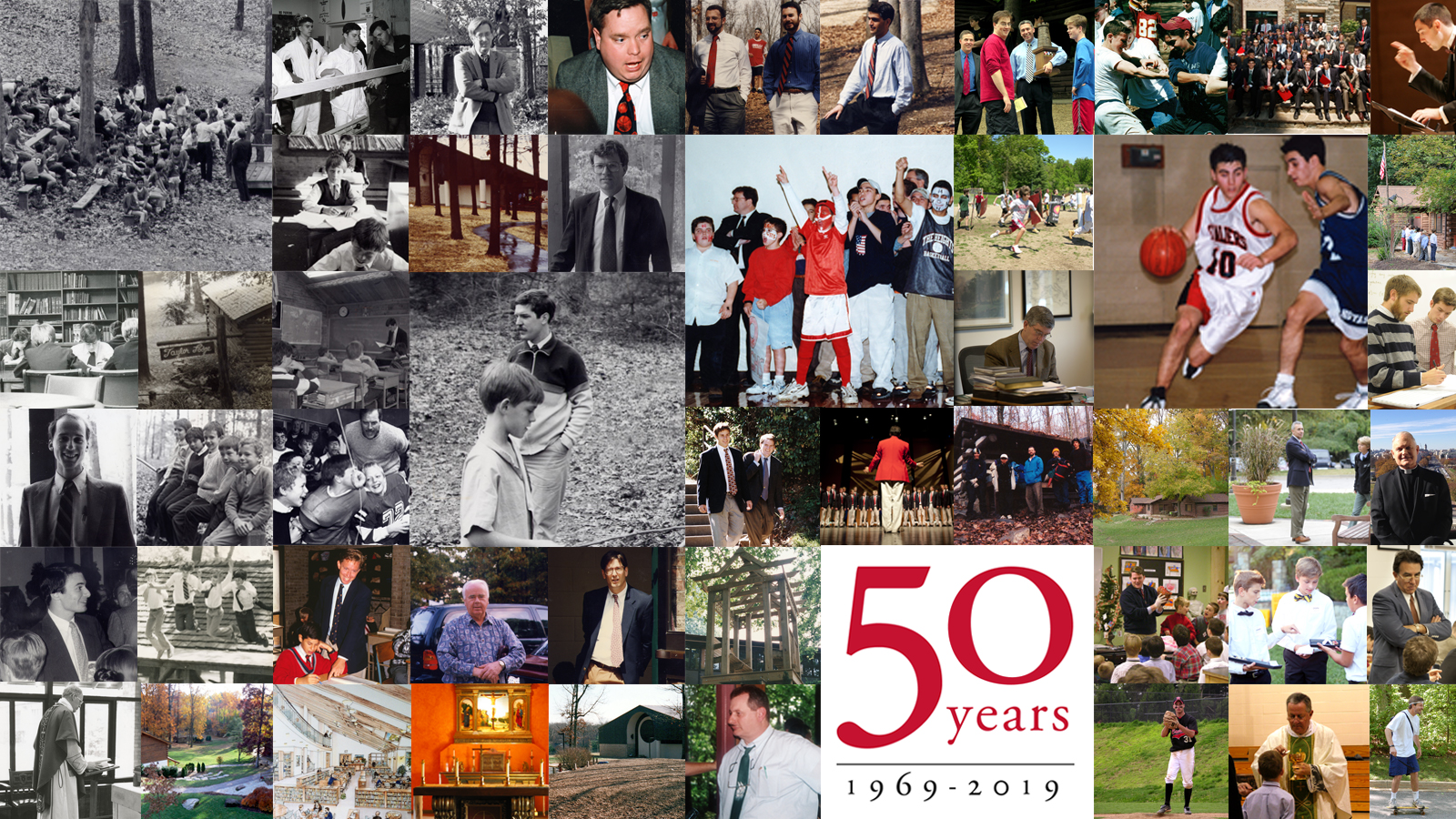 Please join us for an anniversary event as we celebrate 50 years of The Heights. Click on the bolded event names below for more information.
The year begins on September 21 with the Fall Garden Party. All alumni welcome to celebrate the start of a new academic year.
Alumni Weekend (October 11-14) features a Friday evening reception at the Tenley Study Center, the original home of The Heights, alumni soccer and baseball games, and a Saturday night dinner and get-together with faculty past and present. This event will feature a conversation the School's first Chaplain, Fr. Malcolm Kennedy. The weekend concludes with The Heights Golf Classic on Columbus Day.
We'll host a Night Before Thanksgiving Bonfire on November 27 at The Heights, with football and soccer in the afternoon. Be sure to stop by if you're in town.
The Maryland Day Gala honors Maryland and Our Lady on March 21. This black-tie event will take place at the Mellon Auditorium in Washington, DC.
Don't miss the Alumni Concert at Strathmore Hall on May 9. You're invited to perform with fellow alumni singers in a world-class venue.
Our Mass and Family Day on May 10 concludes our year of celebration with a commemoration Mass and festival at the School. Click here for more information.
The latest Heights' 50th news and updates can also be found at www.heights.edu/50 and on Facebook and Instagram. We hope you and your family can join us!