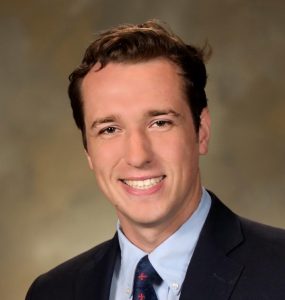 About Ryan
B.A. University of Virginia
At The Heights since 2023
Ryan O'Connell serves as the Development Associate at The Heights School. After graduating from The Heights in 2015, Ryan earned his B.A. with Distinction from the University of Virginia in 2019, where he studied Classics with a concentration in Ancient Greek.
After graduating from UVA, Ryan worked for two years as a Mechanical & Design Paralegal specializing in hardware and software patent prosecution at Sterne, Kessler, Goldstein & Fox, an intellectual property law firm in Washington, DC. From there he went on to work in fundraising for two years with Susan B. Anthony Pro-Life America, a DC based pro-life organization with a focus on politics and policy.
Outside of his time spent at The Heights you can find Ryan competing in local ice hockey leagues, adamantly refusing to give up his dream of one day playing for the Washington Capitals.