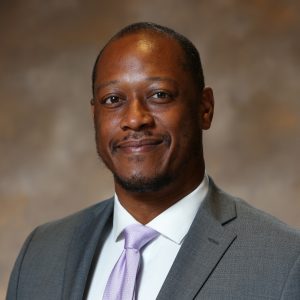 About Derrick
BA University of Florida; MA Princeton Seminary
At The Heights since 2021
Derrick Chambers studied at the University of Florida, where he was captain of the football team for two consecutive years. He played in the National Football League (NFL) for 3 years with the Carolina Panthers and Jacksonville Jaguars. He also served with the Jaguars for Children Organization.
After his time in the NFL, Derrick studied at the University of Oxford in England. There he participated in the Graduate studies program in Medieval Theology and Philosophy. He was a member of the Oxford Rugby team at St. Peter's college. He then went on to study at Princeton Theological Seminary where he served as a Princeton Academic-Athletic fellow (2008). The academic-athletic fellows are made up of faculty and administrators who mentor student athletes at Princeton.
Derrick had specifically been granted access as a reader of the All Souls Codrington Library, a private college at Oxford for scholars from around the world, and he did tutorials at Oriel College Oxford, which was founded in 1324 by Edward II.
Additionally, as a member of the National Football League Players Association (NFLPA), Derrick is a financial literacy advocate and has delivered speeches and lectures in a variety of organizations, from high schools and universities to federal correctional facilities and religious institutions. He has also mentored youth in New York City and on a Navajo reservation in Shiprock, NM.