Enhancing The Heights Campus
Investment in the campus forms a significant part of the School's plan for the next phase of its development. The Campus Campaign means to enhance The Heights campus in ways that are driven by curricular and extracurricular needs and to enable the delivery of the School's programs without increasing debt. In particular, this includes a total renovation of the School's athletic fields and the installation of a modular music space. Because of the exceptional nature of capital campaigns, we ask that all gifts to the Campus Campaign be made in addition to annual gifts to the Crescite Fund, not in lieu of. 
Athletic Field Features
Artificial turf upper athletic field with stormwater retention and treatment system.

28ft. x 400ft. retaining wall separating the upper and lower athletic fields.

Reconstructed natural grass baseball field with the installation of dugouts and backstop.
The athletics program at The Heights has grown in size and scope, but our athletic fields have not kept pace. In fact, the fields are overwhelmed by the daily physical demands of our students and are unavailable for much of the year due to rain and maintenance. Our boys ought to be able to play outdoors, even after a rainfall. Moreover, the natural topography of the campus is slowly creating fields that are inadequate for varsity level competition.
A $2.2 million capital campaign aims to improve the athletic fields for our students and their competitors. Gifts made in addition to annual Crescite Fund donations will support this campaign.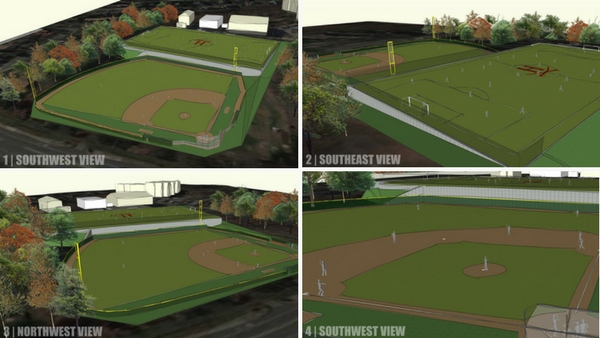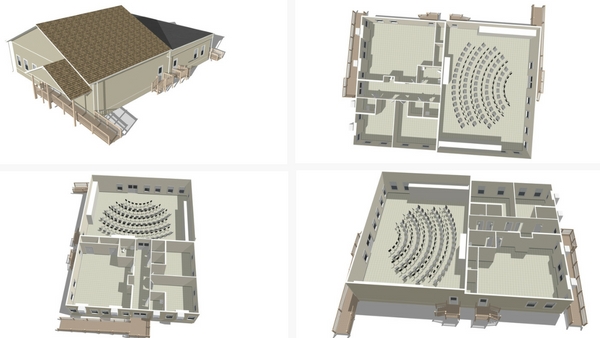 Music Building Features
37,774 cu.ft. building to house The Heights music program.
Soundproofed practice and ensemble rooms with space for instrument storage.
Main rehearsal room with vaulted ceiling designed for concert quality acoustics.
Nearly half of all Heights students participate in the School's music program and many are involved in a performance ensemble with band or chorus (or both). For the past 20 years, the program has operated in a low-ceilinged modular building whose acoustics prohibit the full development of sound. The unit has reached the end of its useful lifespan and is in need of replacement. A new music space, located on the same footprint as the existing modular building, will provide the tools that our music program needs to continue to flourish.
An $800,000 capital campaign aims to provide a new music building with adequate practice space for students at The Heights. Gifts made in addition to annual Crescite Fund donations will support this campaign.